I find the weather forecasts here to be somewhat lacking. To make up for this I usually grab my scanner and press the weather button but I am finding that too easy. (I do like make things difficult for myself.)
Yesterday my bride asked what the weather was going to be so having an RTL-SDR dongle and an OTG adaptor I first hooked up the antenna and connected it to my NESDR SMart SDR then plugged it into the OTG cable on my Kindle Fire to tune in and get the Environment Canada weather station nearest 46.5, -80.9.
This is the result with the software and driver (SDR Touch and it's driver) I've installed.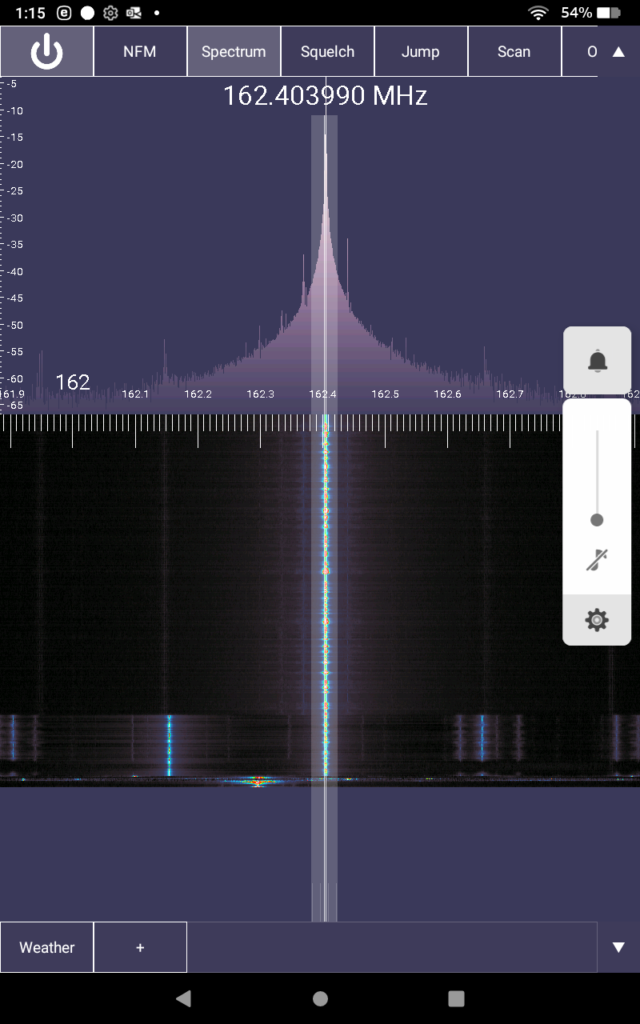 Can anyone top that for making things difficult for yourself? 😁 😁